PepsiCo cereal brand Quaker Oats is transforming its 'Go Forridge' campaign especially for a society in lockdown with a new film, created by AMV BBDO. The campaign aims to provide a piece of content that is both uplifting and useful – while reinforcing the message that we must stay home to save lives.
Quaker Oats' 'Go Forridge' strategy first appeared in January this year. At its heart is the idea that we can make delicious porridge using ingredients that are already in our kitchens.
AMV BBDO was given under three weeks to create the new film. To accomplish this, the creative team came up with a simple story: instead of going to the shops, go to the cupboards, dust off those spices, dig in that freezer for frozen fruit. Add them to your Quaker Oats in porridge, smoothies, pancakes, baking – whatever takes your fancy. Create something delicious, and maybe have fun along the way.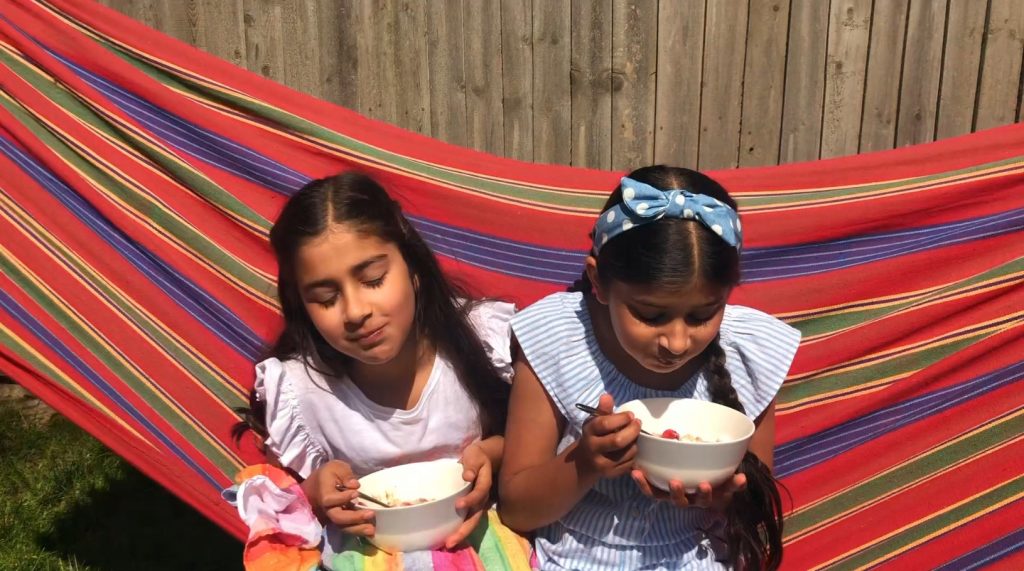 The agency then partnered with Flare Productions to assemble a crew of self-shooting directors and a cast who could capture content at home with their own equipment.
From 11 hours of footage, editor Charlie Marbles compiled clips to match the 'Go Forridge' story, from people pouring their oats and adding ingredients like nuts, star anise and even edible flowers, then enjoying them in whichever way they fancy: on a hammock, in a garden, via an iPad breakfast. It ends with the line "Stay home. Go forridge".
Corinne Chant, Marketing Director at Quaker Oats, said: "We really hope to bring inspiration to households by reminding everyone of all the taste and recipe possibilities you can have with oats – we want to show how even when you have to stay home, breakfast and baking can still be fun!"
Samuel Biss at AMV BBDO, said: "There aren't many brands that can be genuinely useful during lockdown. But we know that lots of people have got oats in their cupboards, and Quaker have got a couple of hundred things to do with them on their website, so this felt like a great opportunity. Yes, it's challenging to produce films while we're all in lockdown but through our partnership with Flare and with our committed cast and crew, we did it. We really hope it contributes something positive in these difficult times."
The campaign broke on 1 May and runs online on YouTube Facebook, Instagram and Twitter.
Source: AMV BBDO