Coca-Cola, Ogilvy Colombia and Google join forces to show that at Christmas "what we share is stronger". Companies have joined efforts to reveal how the trends that have divided users throughout the year are being left behind during the holiday season, which brings us together around the Christmas spirit.
Along with Ogilvy and Google, Coca-Cola intends to show with real-time data how this spirit materializes in users' activities. As part of its Christmas campaign, Coca-Cola invites people to leave their differences aside and get together around the Christmas table to celebrate unique moments as a way of overcoming the tensions that have been dividing families and countries around the world.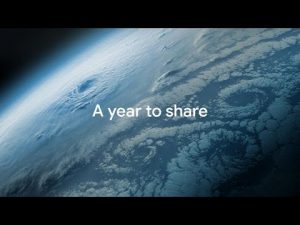 For that purpose, Coca-Cola will launch a new digital tool and a video supported by Google Trends Technology and the 2019 Google searches made around the world. Although throughout the year we have looked up topics that might have separated us, such as "gay marriage", "youth protests against climate change" or "Notre Dame's fire", at Christmas we all get together around common topics: "How to make a surprising a gift", "How to make the best Santa costume", "Traditional Recipes", "How to cook for 12 people", "How to put on a Christmas light show".
Thanks to this campaign, users will have access to a special version of Google Trends dashboard for Coca-Cola, the free tool that allows people to find the trending searches around the most popular topics.
"We have analyzed the global conversation throughout the year and discovered two revealing truths: the tensions and conflicts expressed in Google Trends searches throughout the year become coincidences that express union, peace, and harmony in December -when everyone searches for the same. In addition, although Christmas searches get mostly concentrated in a single month, the volume of searches on the themes that unite humanity is much higher than the volume of searches on themes that divide it. Data has spoken for itself and proved that the Coca-Cola's slogan is more than a slogan. We then created a platform to share this discovery with the world," explained Ignacio Zuccarino, Head of Creative at Google LATAM.
The platform allows users to explore the topics that have divided humanity throughout the year, along with the topics that are bringing them together in December using Hot Search, the solution that enables users to see the most popular Google searches in real-time.
Juan Pablo Álvarez, Creative VP at Ogilvy Colombia, stresses, "We have been in love with this project since the start, because this campaign proves that our Christmas concept is more than nice words, it is actually data. Irrefutable data, but humanized. We wanted to take the algorithm even further, make it warmer and more emotional, especially this year when the world seems more polarized than ever. Times like these calls for brands like Coca-Cola to defend what they stand for and show those lights of hope so as to bring people together and demonstrate that we can always improve as human beings."
The campaign also comprises the launching of a video from Coca-Cola Latin Center entitled "Year to Share", with the same style of the traditional "Year in Search" that Google shares every year-end. This special edition will feature a compilation of the events, topics and inspiring moments that have marked milestones throughout the year, and users' search trends with Coca-Cola's singular perspective.
"Google's and Coca-Cola's purposes are different but, in line with the message of our Christmas campaign, we have taken into account all that we have in common to establish a shared enhanced view, such as inviting to discover the joy in the world or finding the bright side in everyone," explained Alejandro Melcón Ordóñez, Content Excellence Senior Manager at Coca-Cola Latin Center.
Source: Ogilvy