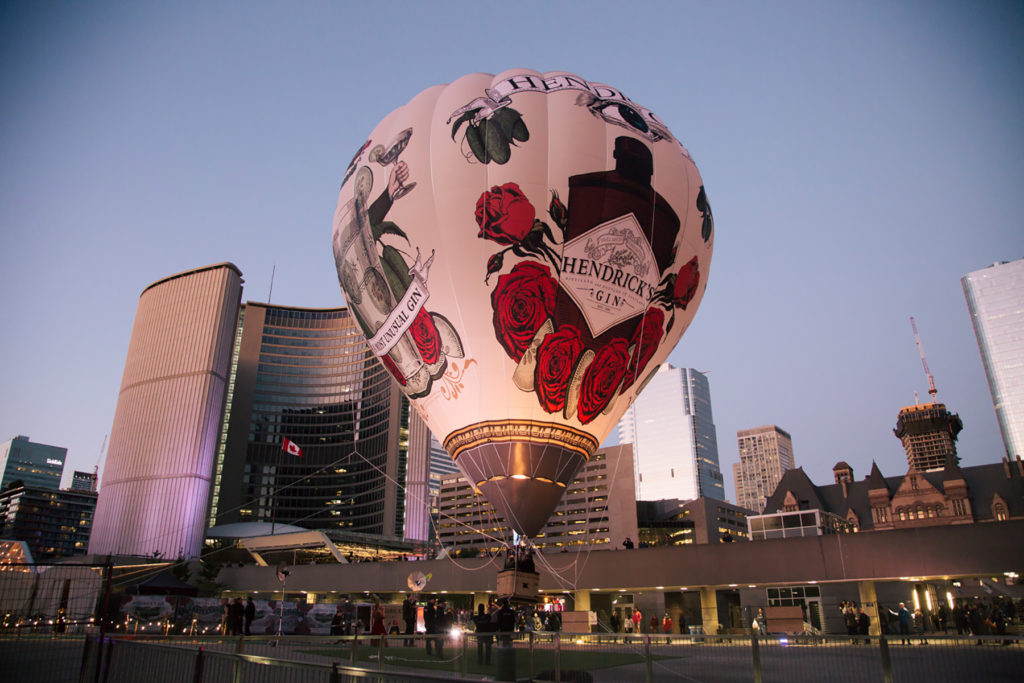 DotLabel provided digital marketing campaign support for the highly successful Hendrick's Gin L.E.V.I.T.A.T.R.E installation at Toronto's Nuit Blanche Festival, the city-wide celebration of contemporary art.
To promote its 'unusual' nature, Hendrick's Gin floated a hot air balloon known as the Hendrick's L.E.V.I.T.A.T.R.E ("Levitating, elevating, voluminous, illuminating, tantalizing, amazingly towering roaming eye") more than 40 feet above the ground.  The innovative campaign saw the first alcohol sampling ever permitted on City Hall premises and Hendrick's was the first ever official spirit sponsor of the Nuit Blanche event in Canada. 
DotLabel digitally supported the live event.  An essential part of the campaign was to encourage people to enter an online competition to win a Golden Ticket for a three-minute ride and an exclusive, hot air balloon experience at Toronto City Hall.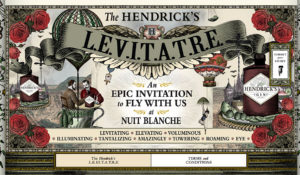 DotLabel designed and developed the campaign's landing page, which received over 5000 entries in six days.
The integrated 360 degree programme which included retail, social, paid media, experiential, PR, strategic partnerships, online contest and more, delivered over 100 million media impressions in just 48 hours post event and 281+ media article placements.
DotLabel have previously worked with Hendrick's Gin, winning Client Website of the Year 2014. The agency built a new website for the brand on a global level, which allowed for a much smoother tablet and mobile experience. The new site also enabled Hendrick's Gin to easily update bespoke content across its local markets and reach even more consumers worldwide.
Source: DotLabel