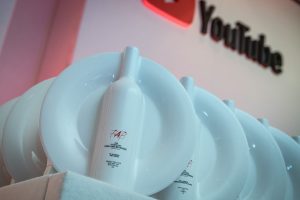 Recently I was given the opportunity to take on a new role at GSK HQ in London. Living here again after 15 years my first impression is that not much seems to have changed – great curries, crammed Underground, pre-occupation with the royal family, lengthy and repeated discussions on the weather (remains a national pastime) and bad roads.  I enjoyed my time all those years ago and am sure I will again as so much to do here. As Samuel Johnson once said 'When a man is tired of London, he is tired of life'.
I had many things on my to-do list when I arrived and one of the first was to reconnect with old friends. Reconnecting with one old friend in particular, led to an unexpected invitation to attend an international awards event.
Neeraj Nayar and I played cricket together when I was last in London. During this time, we discovered a shared love of not only cricket but all things marketing and advertising. Though the sectors in which we work differ, appreciation of the power of an effective, well targeted and executed marketing campaign did not.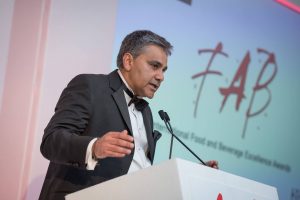 When catching up with Neeraj on a sun-drenched Sunday recently, against a backdrop of leather on willow, our conversation inevitably moved beyond cricket to marketing and in turn to The FAB Awards which were scheduled for a few weeks' time. Neeraj very kindly offered me an invitation to attend, which I enthusiastically accepted, and the next thing you know I was considering how best to source suitable attire for this fancy black-tie event.
The FAB Awards are an international awards programme that recognise and reward the creative work done by agencies and their clients on building food and beverage brands. Previously an executive at the Cannes Lions Festival, Neeraj founded these awards in 1998 and over the last 20 years the awards have continued to expand and now receive entries from countries all over the globe (including Australia as I found out).
Approaching the entrance to the swanky awards venue, manicured lawns to my left, shiny expensive cars to my right; I wondered what could I as a pharmaceutical marketer learn from the creative cream of the food and beverage industry's crop? Are the sectors too far removed from each other to find any parallels?  Or are we both trying to navigate the modern world of communication where segmentation and mass customisation is the customers expectation?  Where the flawless execution of big creative ideas is essential to cut through the white noise that surrounds the modern consumer?
I was sitting at a table with representatives from several agencies who were nominated for awards, one of which was successful taking out the 2nd award of the night (if there was an award for social media activity I am pretty sure they would have won that too!).
It was great to see the entries that were nominated for the TV advertising categories as they were very creative and entertaining. A couple of favourites included the #ProbablyTEDx project for Carlsberg and 'The Hungry TV Channel' project for Snickers which really stood out as great examples of brand story execution.
What came across loud and clear was the brands that had a well-defined brand story tell, took away the prizes. Interesting integrated campaigns and edgy design was also rewarded by the industry experts who made up the judging panel, but it was the brands who differentiated themselves within their category via a well-articulated story that were repeat winners.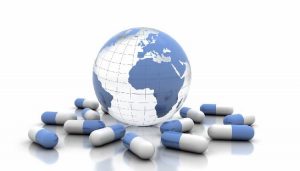 In the pharmaceutical industry we are quickly catching up to our non-pharma peers when it comes to a customer-centric, rather than brand centric, view of the world. The utilisation of customer personas and customer journeys have quickly advanced our ability to deliver tailored meaningful messaging to segmented customers across an expanding number of channels beyond the sales force.
How well we deliver on a consistent and well-defined brand story is still up for debate I would suggest though. Are clinicians/pharmacists/payers/patients clear on what our brand offers?  Have we made it easy for them to understand where our brand fits in the therapeutic landscape among our competitors?
You can usually tell when a new manager has taken over a pharma brand as the campaign and key messages can often change. New managers understandably like to make their mark when they take over a brand however chopping and changing messaging can be confusing for customers. It is not to say that our communication shouldn't evolve throughout a product's life-cycle as new data becomes available and positioning within treatment algorithms change, however a consistent over-arching brand story is important.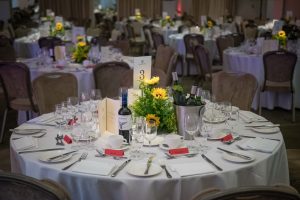 In our industry where clinical data drives content and internal/external regulations can make it difficult to deliver the kind of creative executions celebrated at the FAB awards, I think we have an opportunity to look at how we communicate the value proposition of our brands to our customers and ask ourselves the question – have we nailed our brand story?
Some of the food and beverage brands celebrated at the FAB awards have certainly nailed theirs  and based on the discussions I had during the course of the evening it seems to be a hot topic in their industry at the moment.
Food (and beverage) for thought.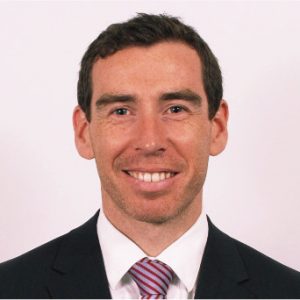 Article by Chris Downes, Global Marketing Manager at GSK
About Chris:
Chris is a marketing and sales professional with over 10 years' experience within the Australian pharmaceutical market and beyond.
He has designed and implemented award-winning multi-channel marketing campaigns and novel digital tools to drive customer engagement and sales across a number of therapeutic areas.