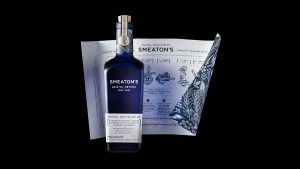 An original handwritten recipe for Bristol Method Dry Gin from the 1870s has been recreated, bottled and launched as Smeaton's, with identity, packaging design and strategy by Denomination.
The award-winning drinks design agency celebrated the Bristol Method Dry style, relatively new to consumers, through the packaging to tell the story behind the gin, communicate the authenticity and heritage of the product and provide standout in a saturated market.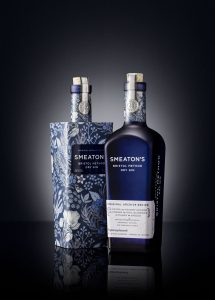 Uncharted Territory
The creative concept stays true to the recipe that was discovered by the founders in the Bristol Archives on Smeaton Road and every detail links back to the story behind the brand.
As well as being named after the road on which the recipe was found, the blue glass is synonymous with Bristol, the handwritten recipe inspired the typography and a botanical illustration celebrates the Arts & Crafts movement of the late 19th century.
A bespoke print provides an unusual way of highlighting the distinctive long neck of the bottle and led to creating a unique paper wrap. The inside reveals the distillation story and adds to its appeal for the gifting market.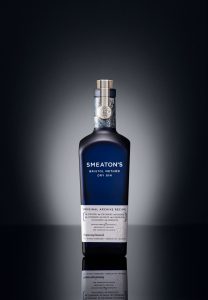 Rowena Curlewis, CEO, Denomination, says: "Consumers were familiar with the styles of London Dry and Old Tom, but did not know much about BristolMethod Dry Gin.  Start-up brands must rely on the taste profile for repeat purchase, as opposed to a large marketing budget so, we hero-ed the Bristol Method in a credible and exciting way."
Ship Shape and Bristol Fashion
The gin market in the UK is booming, with start-ups competing with craft and well-established gin brands. Therefore, it was crucial for the packaging design to be memorable and reflect the premium nature of Smeaton's.
One of Smeaton's founders, Will Betts, admired the original embossed gin bottles from the 19th century.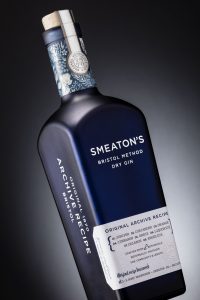 Curlewis adds: "The challenge was: how could we take an 'off the shelf' bottle and make it feel unique? We achieved this by working closely with our suppliers to create a beautiful inky blue spray, turning the bottle into frosted glass and finishing with screen printed typography. No two drinks projects are ever the same at Denomination, so we start with a client's problem and use our expertise to find an original answer that is relevant to the target market without creating a me-too brand. The beauty of Smeaton's is down to the finish which we have achieved by drawing on our in-house production knowledge and working tirelessly with our suppliers to ensure the vision becomes a reality."
Betts, Co-Founder, Smeaton's says: "The number of distilleries opening in the UK last year increased by 50 per cent, with a surge in newcomers offering quirky new ingredients. We wanted to revive a dry gin from 1870s Bristol – an authentic gin that can stand proudly against the best of modern variants. We are delighted by the design created by Denomination, which perfectly reflects the story behind Smeaton's and its Bristol heritage. This element of storytelling will help it to resonate with its audience and to spread the word about Bristol Method Dry Gin."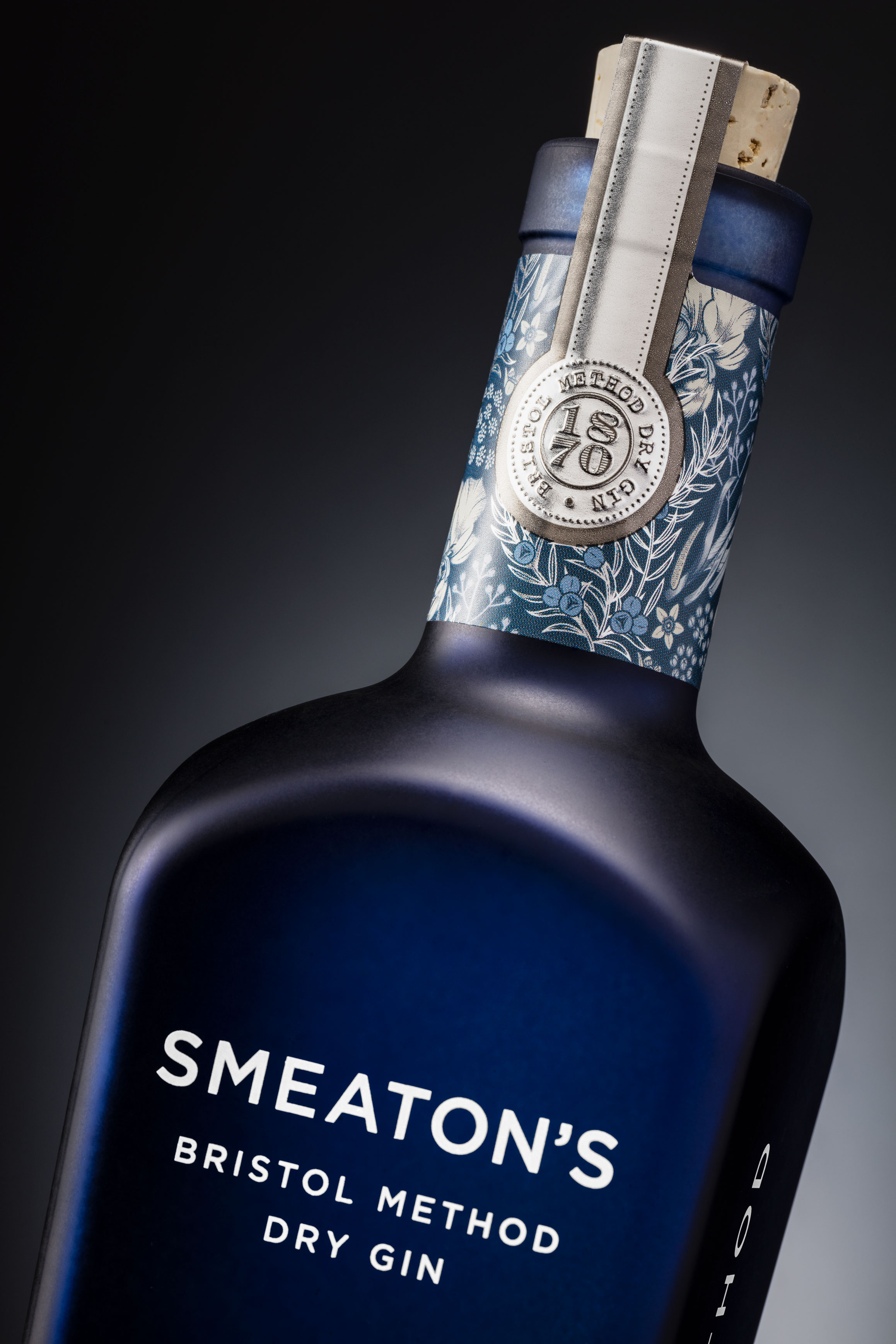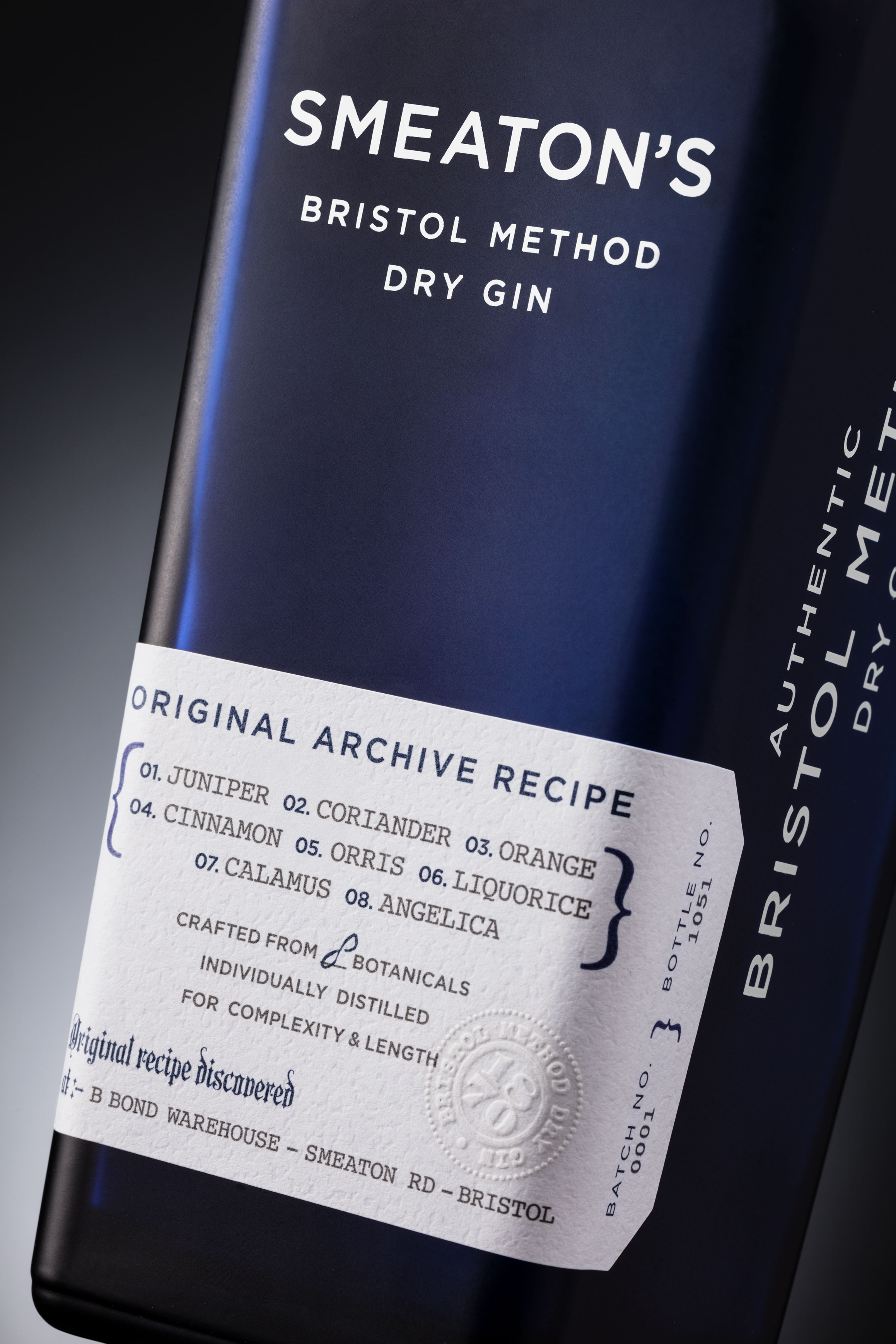 Source: Denomination