Forget fancy restaurants, Michelin-Star menus and app-driven deliveries, it's simple foods that make the best memories for time spent with friends or family.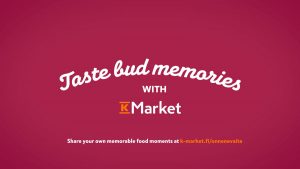 That's the theme of Taste Bud Memories, a social experiment that fuelled a campaign for grocery chain, K-Market, conceived by hasan & partners.

K-Market surprised groups of people by serving them an everyday food when they thought they were getting together with family to taste new gourmet cuisine. Every participant got emotional when memories of past times were unlocked by the taste and smell of familiar favourites.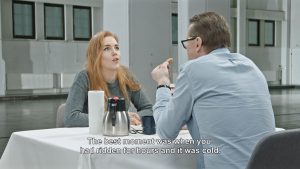 Sisters, brothers, mothers and fathers were filmed for a series of 10 second, 45 second and two minute films shot for TV, cinema and online.

In one emotional execution a father eats frankfurters with his daughter, who recently left home to start university. The taste frees a forgotten memory about being collected from school every Wednesday to go horse riding, and how after every ride both would enjoy a picnic, eat and talk together. Neither had spoken about how they bonded during those moments, but the food they ate created a welcome flashback.

A second execution features two sisters exchanging fond memories of their late mother over a bowl of Lingonberry pudding, which released a flood of unexpected feelings. The dish sparked stories about what she wore, what they talked about, and was described as a "link" to a woman who "meant the world to us".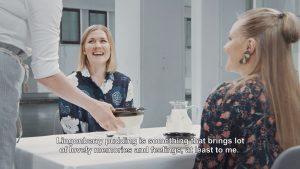 All the films end with the message "Share your memorable food moments at K-Market".

Katariina Harteela, associate creative director, at hasan & partners, commented: "People underestimate the power of taste and smell to transport us back in time to re-live emotions and experiences. We want this campaign to make people think about their own food memories and re-create them with or for their loved ones."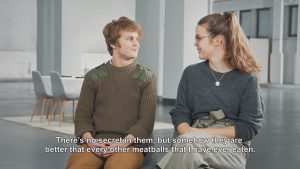 Anne Weide, marketing director of K-Market, added: "What was fascinating about this experiment was how everyone on the shoot wanted to share a memory after eating a variety of simple foods. K-Market is an everyday store, it's not about fancy food, we know what our customers love and this idea gave us a remarkable insight to their emotions and everyday lives."

Aimed at food lovers and home cookers, but particularly families, the work breaks in Finland on 11 March and runs until the end of April. In addition to TV and online, the campaign is supported by outdoor, radio and cinema.
Source: hasan & partners