Nespresso has unveiled a brand new loyalty scheme designed to reward customers throughout their relationship with the brand.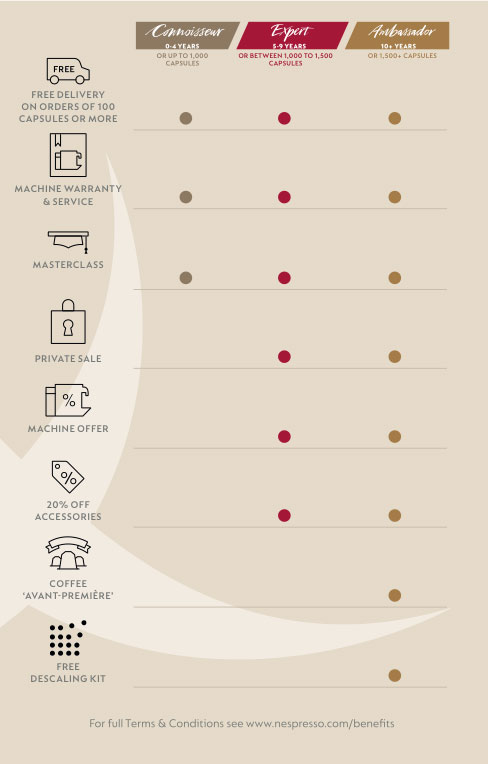 Nespresso & You is a tiered rewards program that has been designed to offer unique experiences, personalised offers, and masterclasses to customers based on the length of time as a valued Nespresso customer.
Customers will be able to move through 3 distinct stages; 'Connoisseur', 'Expert', and 'Ambassador' to gain exclusive rewards. The tiers are based on the number of Nespresso capsules the customer purchases.
For example, 0-1000 Nespresso capsules purchased unlocks the 'Connoissuer' level with rewards including; free delivery on orders of over 100 capsules, machine warranty & servicing, and coffee masterclasses.
When the customer reaches between 1000-1500 capsules purchased they will unlock the 'Expert' tier which includes rewards such as 20% off accessories. The final tier titled 'Ambassador' is reached by purchasing over 1500 capsules.
Source: Nespresso