Purina Philippines, together with NuWorks Interactive and Philippine Animal Welfare Society (PAWS) launched a campaign that featured a different kind of noche buena treat for forgotten rescue cats.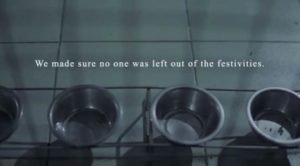 The campaign also featured an online donation drive to augment PAWS' food supply for the said cats beyond the holidays, through Pet Warehouse, the biggest Philippine online store for pets. Pet Warehouse allows anyone to donate from the comfort of their own homes and even waives the delivery of donated products to the PAWS headquarters.
"The holiday season is a time when we celebrate love and togetherness. These rescued cats yearn to feel just a bit of that love that we all experience, and we want to bridge them to people who want to help," explains Joey Tiempo, Executive Creative Director of NuWorks.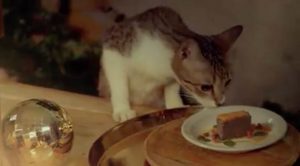 "Sadly, cats draw little to no attention when it comes to adoption and even donations. The typical belief is that compared to dogs, cats aren't as useful for the household, so it's always an uphill battle for us to care for cat rescues. Without fosterers, adopters and donors, we don't have enough resources to sustain them," explains PAWS President, Anna Cabrera.
While the center is supposedly a temporary refuge to countless homeless dogs and cats rescued from cruelty and neglect, the cats rarely get adopted, with some even staying there longer than six years.
Today, over 200 rescued cats remain in the Philippine Animal Welfare Society's (PAWS) Rehabilitation Centre, waiting to be adopted. While this is an immediate solution, the shared long-term goal is to educate people on responsible pet ownership.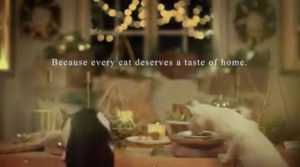 "We believe in encouraging the public to learn that owning a pet is not limited to having a "fun" buddy–it is also a life-long commitment and responsibility that is worth every moment of it," says Katrina Tamondong, Consumer Marketing Manager of Purina.
PAWS enables Filipino pet owners through educational campaigns, low cost spaying and neutering, prosecution of animal abusers, and lobbying for stronger animal welfare laws.
Source: Campaign Brief Asia