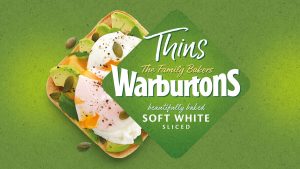 Warburtons has teamed up with the London office of independent, strategic brand design agency, Bulletproof, to create new packaging design for Warburtons Sandwich Thins, the next chapter in the agency's relationship with the family-owned baking company.
Bulletproof was tasked with creating a design with real taste appeal to ensure Warburtons Sandwich Thins stand out in the increasingly competitive sandwich alternatives category. A review of the wider portfolio also formed part of the brief, ensuring the new design architecture could be rolled out across other sandwich alternative products.
A deep dive into the brand and the category revealed a shift in consumer mindset from 'less is more' to 'more is more'. The time had come to take the focus off 'low calorie' and instead dial up the versatility and delicious taste of Warburtons Sandwich Thins.
"Emulating the shape of the product within the main holding device, we established a flexible design system that could be rolled out across other product formats, helping to futureproof the sandwich alternatives range," commented Bulletproof.
"Using the latest print technology to achieve real clarity, the new packs feature bright, appetising and colourful food photography showcasing a range of delicious yet accessible recipe ideas to excite and inspire consumers and encourage them to try something new. A richer, more foodie colour palette balanced with a rustic textured background perfectly complements the new food photography and gives the packs stronger shelf impact. The result is a design bursting with taste appeal that achieves the perfect balance of Warburtons masterbrand and range standout."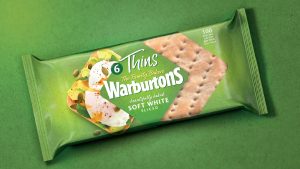 Katie White, Product Marketing Manager at Warburtons, said: "As valued design partners, we were delighted to work with Bulletproof again to bring to life the next chapter for Warburtons Sandwich Thins. The use of the latest printing technology brings unbeatable clarity to the design and photography to give us the all-important shelf standout, while the future-proofed pack architecture ensures the range will look just as strong tomorrow as it does today."
Source: Bulletproof