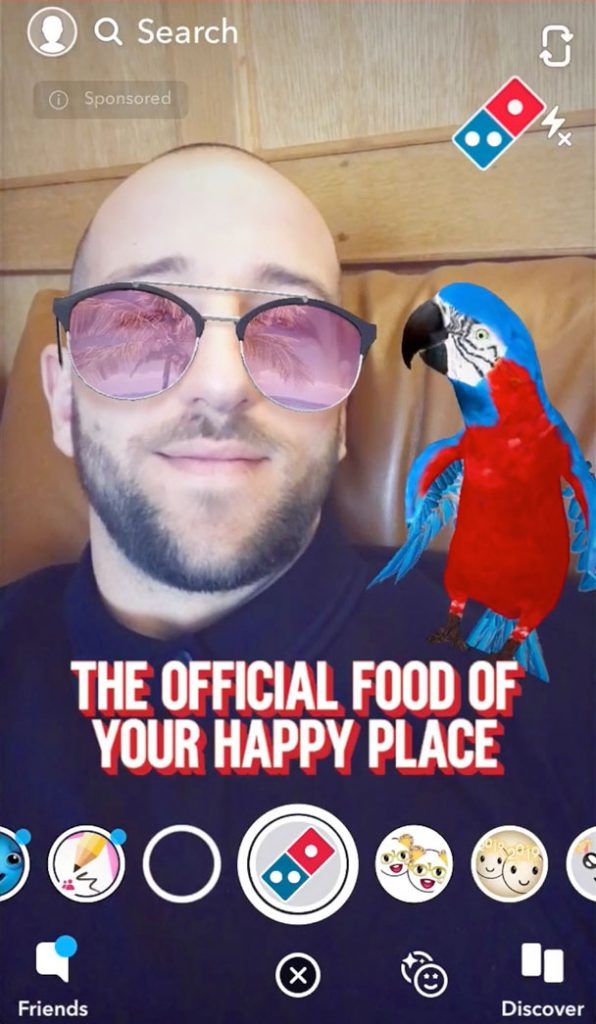 Following on from last year's incredibly successful 'Recovery Channel', Domino's yet again found another way to help the masses recover from the night before, on New Year's Day.
'The Official Food Of Your Happy Place' is a one-day campaign created by VCCP, which let people take a break from the night before's grogginess, by visiting a 'happy place' on their smartphones.
Using an exclusive Snapchat World Lens, anyone feeling a bit worse-for-wear was able to explore their own private island – a pixelated paradise – via a portal which appeared as a Domino's pizza box. The island came complete with an interactive wireless radio (featuring a station exclusively playing panpipes of course), stunning vistas, and even a wise-cracking parrot.
In short, it's the ultimate place to recover from a big NYE.
For those regret-filled revelers not on Snapchat, the campaign was supported by 360-degree Facebook posts, which allowed people to visit and explore a similarly-idyllic and soothing destination.
Benjamin Brassett, Digital Brand Manager said: "Domino's knows that the first day of the year is all about rest and recovery, so the creation of our Snapchat and Facebook 360 paradise was the perfect New Year's Day distraction."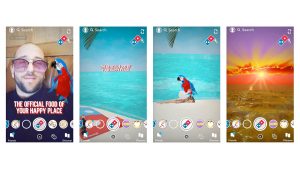 Jake Fisk & Danny Latham-Symes, Associate Creative Directors at VCCP, added: "As always we've had great fun with this brief. It's always nice to create work that helps people feel better (even if it is self-inflicted)."
The campaign ran on Snapchat and 360 Facebook Videos, for 24 hours on 1st January 2019.
Domino's launched in Britain in 1985 and is recognised as the UK and Ireland's favourite pizza company, delivering around 100 million freshly made pizzas from over 1,000 stores every year.
Source: VCCP