Williams Murray Hamm (WMH), the brand innovation, design & strategy agency, is behind the new identity for the international The FAB Awards program, which recognises the best in creative work for food, beverage and restaurant brands in over 60 countries.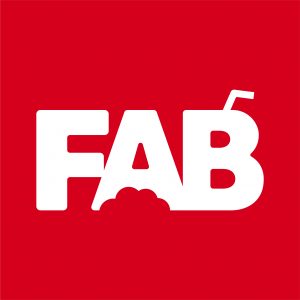 FAB awarded WMH the brief without a pitch and asked the agency to create a new identity that would reflect the excellence and prestige of the awards, and make the brand feel fresh after having the same look since the 1990s. The identity also needed to work across other FAB properties, including FAB News and FAB Forum, which is being supported with a Google partnership.
In response, WMH identified FAB's brand truth of passion for what they do combined with originality, all delivered in an uncomplicated and unpretentious way, putting the fab into FAB. The new look builds on the wonderful world of food and beverage. Bringing all things 'foody' to the award and identity.
The logo uses a friendly sans serif rendering of the letters FAB with a bite mark out of the A and a straw in the B. WMH decided to keep the red and white palette but adjust it to a new, deeper red.
FAB unveiled the first part of new branding along with the first call for entries for the 22nd annual awards in 2020. The complete brand identity will be presented over the coming months, including an entirely redesigned awards trophy to be unveiled at the ceremony in May next year.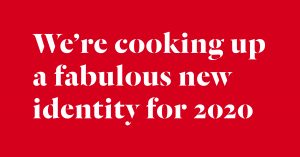 Garrick Hamm, Creative Partner at Williams Murray Hamm, said: "The old logo served FAB well, but after 20-plus years it was definitely time for a new look. Working with FAB we quickly saw that they needed an identity with bold personality that was just as fab as they are."
Neeraj Nayar, Chairman of The FAB Awards, said: "We are absolutely delighted by Williams Murray Hamm's genius. The simplicity and boldness of the new mark had us hooked the minute we saw it. Sitting perfectly across FAB News, Forum and Awards is truly excellent and hopefully reflects the creative excellence acknowledged here at FAB. We LOVE it and hope you do too."
Creative & Design Credits
Jane Catchpole – Designer, Director.
Jason Budgen – CGI animation, editor.
Photography – Oliver Beamish @ Studio 4.
Account Handlers – Wybe Magermans, Emmanuelle Hilson & Simi Sehra.
Garrick Hamm – Creative Director – Director.
Source: Williams Murray Hamm