Lidl is a challenger brand in Sweden, competing against grocery-giant duopoly ICA and Co-op. To grow eight percent year over year, while the category only grew three percent, Lidl has relied on creativity rather than large marketing spend.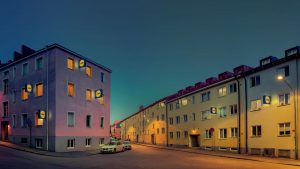 In a new campaign called Lidl Micromarket, the brand asks customers that love Lidl to open-up "shop" inside their home. By inviting friends who are sceptic about Lidl's "High on quality, low on price"-positioning over for dinner (a dinner served using products found at Lidl only), the brand's intention is to get more people to discover that in order to get high quality food, one does not need to pay a high price.
"Lidl Micromarket means that Lidlers, our best friends and brand ambassadors, will have the opportunity to promote our brand in a memorable, quirky and fun way. This is our way of saying 'thank you' to thousands of loyal customers that have discovered that you can buy high-quality food at a reasonable price," said Bella Goldman, Head of Marketing and Communications at Lidl Sweden.
To help make the experience more memorable, Lidl provides its fans with a box including fresh food for a three-course dinner for up to six people, Lidl branded clothes and baseball caps, store signs and even a Spotify-album featuring soundbites from its stores. Basically, everything you need to set-up a Lidl Micromarket in your home.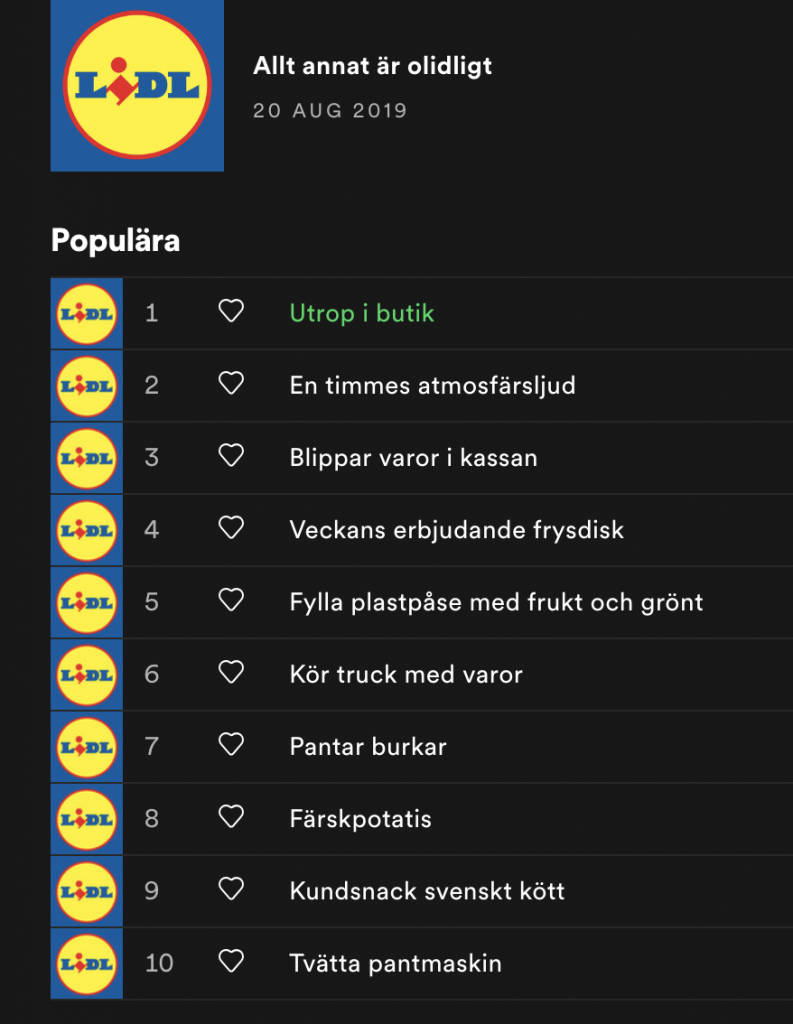 The album which can be found on Spotify, includes tracks such as: "Cleaning the Recycling Machine", "1 hour atmosphere sound" and "Shopping cart moving left to right".
The integrated campaign, created by Lidl's group of Advertising, PR and Media agencies in close collaboration with Lidl's inhouse team, is targeting fans of the brand, called Lidlers. On the campaign website, the brand defines a Lidler as a person who've realized "You don't need to pay more to get better quality".
To get Lidlers to sign-up to host a Lidl Micromarket, a 45-seconds TVC directed by filmmaker-collective TRAKTOR has been created (Traktor are famous for their commercials for Lego, MTV, Tide, and more). The TVC is supported by an integrated campaign including Print, OOH, Radio, PR, Social, Point of Sale and a web-based test to find out if you're a true Lidler.
"The campaign has many layers to it and has been adapted for every channel it runs on, from Digital to Film and PR. It is the funny and well-crafted details that make this campaign memorable and true to the Lidl brand," said Bella.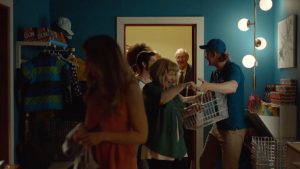 This is how Lidl Micromarket works:
Fans of Lidl sign-up to host a dinner for their most sceptical friends.
Lidl provides everything needed to convince sceptical friends of the point of Lidl during a fun evening together; food, drink and accessories to create the right, quirky and fun feeling of your favourite Lidl store, only this time in your own home.
Source: Lidl