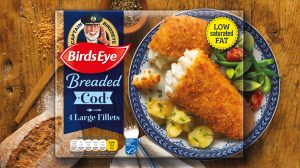 We are emotional beings when we buy food and drink brands. However much we deny it, our instinctive behaviour tells a different story. In a crowded and noisy supermarket aisle, our brains are inundated with information overload, which we struggle to rationally compute at speed. Our modus operandi default position is to buy brands that talk to us emotionally.
For this reason, food and drink brands aim to forge emotional connections with consumers. Yet, in a world increasingly fascinated by the shiny and the new, it has become ever harder for established brands to maintain the emotional meaning that once made them famous. All too often they rely on sales tactics like discounting, reducing quantity/quality and other margin protecting measures. They have simply lost their strategic strength and resort to hand-to-mouth tactics that drive the brand and category value down.
Brands that once had enormous emotional meaning in people's lives have simply lost their way. It need not be this way. They are often sitting on decades of accumulated latent meaning deep in our memory structures. It is possible to refresh those emotional connections to invoke long lost meaning and once again trigger buyers. This is how to do it. 
The Six Paths to Building Emotional Meaning
There are six routes for a brand to acquire meaning. Every brand that means something to us has made that connection by travelling along one or more of these paths. To understand how to refresh that connection we need to explore each path and gain an understanding of what your brand means to people today, with a view to how it could be refreshed for your tomorrow.
1) History 
Many brands derive meaning from the values and beliefs of the founder who created it, or the person within the organisation who came up with an idea on which the brand was originally created. Think Virgin, you think Richard Branson and his values of charisma, irreverence and that Great British bulldog spirit of doing things his way. We forgive most Virgin brands more than we would a competitor because of his values.
Or a brand like Jack Daniels, one where nobody really knows the founder story but they understand the heritage, tradition and care that goes into every whiskey they make. As in this case the founder may no longer be present, for whatever reason. Or the perception of them may have changed over the years. What was dynamic, likeable and relevant three decades ago may no longer be. Or the founder may remain present and popular, but the brand has lost its connection to that person.
2) Belief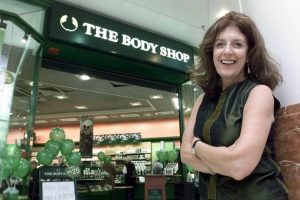 We buy into more than just a product and service, we buy into what the brand means to us and if it shares the same values and outlook on the world. Anita Roddick set out to revolutionise the beauty industry and put an end to animal testing, but what happens when that mission has been achieved? Or people don't place it as highly on their agenda?
Other belief-based brands falter when competitors are able to make the same claim more credibly – once we've reached parity we need to re-evaluate our beliefs. Bold belief-based brands resonate but are quite rightly being put under the microscope by campaigners and the media – it is very easy for their shine to fade rapidly overnight. Once the commercial potential of a belief is noticed many jump on the same bandwagon and emulate or better it.
3) Icons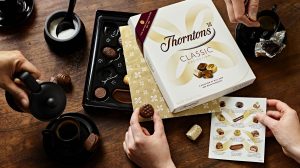 Icons are the signposts that drive emotional connection when we buy. They can touch all five of our senses – think of the fragrance of a Lush soap store as you walk past pulling you in, the cool, clean lines of a new iPhone, the revving of a Ferrari engine, or the taste of Heinz tomato soup. All are recognised the world over, instantly. However, for every enduring icon you can think of there are others that have faded from our popular consciousness.
Thorntons was fast becoming a karaoke chocolate brand and was at risk of losing its emotional connection by following the herd. This was happening at a time when brand new upstart Hotel Chocolat had begun to steal its thunder.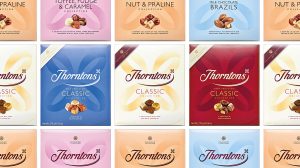 Our insights told us that people still valued the brand as the ideal gift for family and friends, but this connection was starting to weaken and look dated. The visual shorthand for a gift is a bow, so we placed an iconic graphic bow front and centre of their visual brand identity.
That powerful new shorthand to Thorntons gifting drove double digit growth at a time when the brand and category were starting to flatline. Tapping into that gifting meaning via a simple but powerful icon helped to re-establish the meaning of Thorntons today.
4) Rituals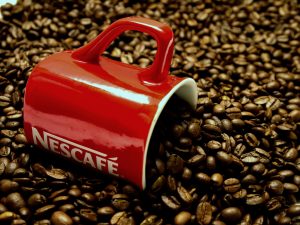 Coca-Cola's glug, Amazon's one-click order, watching your Uber's journey towards you, opening your new iPhone packaging – these are all rituals that bring comfort to our lives. But rituals can be taken for granted and fade over time.
Think of the pouring of Nescafé – gold beans turning from black to gold, or putting your ear to the bowl at breakfast and listening to the to the snap, crackle and pop of Rice Krispies. When society is changing around us a brand can let its rituals slip into the abyss, losing one of its most powerful emotive connections.
5. Language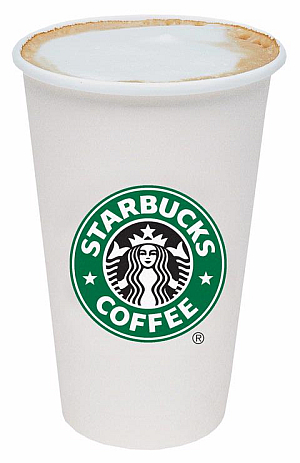 In the Madmen era of the 1960s the world of advertising centred on the words and language that we read. Today we live in more of a visceral world empowered by image. But language still plays a powerful role in a brand's arsenal. Think of a double tall, vanilla soy hot latte and it takes you to Starbucks.
Think of a market comparison site that uses an iconic animal and the word 'Simples' and you think of the cuddly Comparethemeerkat.com, where language and wordplay is at the heart of the brand.
The lexicon that you use can be so powerful, and some of the strongest brands in their categories stand out with the language they use. Think of the irreverence and play of Virgin when on a train, or the sense of humour in a First Direct ad.
6) Enemies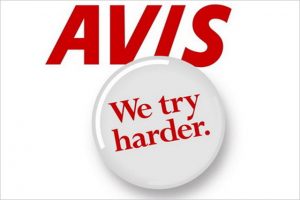 The final path to your brand belief system is having an enemy to fight against. Every brand has an enemy they are fighting against and it helps you to focus on what makes you stand out, different but most importantly relevant.
Avis' famous 'We Try Harder' campaign still holds true today and was recently dropped to only be resurrected within a matter of months. McDonald's recent fight against the Starbucks coffee barista hipster with its straightforward and simple coffee offer, or Apple's 'Mac versus PC' campaign.
Making it Mean Something Today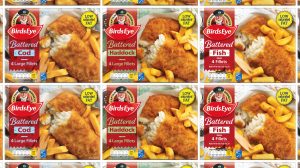 Evaluating these six beliefs should leave you with a clear understanding of what your brand once meant to consumers, what it means today and what it could mean tomorrow. In some cases, this meaning is still strong today, and your job is to simply remind people of what the brand once meant to them. For brand marketers who often feel they need to make their mark on a brand and take it in a totally new direction to drive their careers forward, this can be challenging.
For those brand marketers their role is one of custodian and ensuring what is meaningful and has gone before is not lost forever. In other cases, the world will have changed to the extent that your past meaning cannot be reinvigorated. You need a complete refresh, creating new meaning and forging new connections.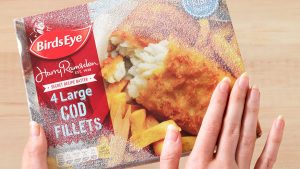 With most established brands the next step is to find ways to build on what you once meant, and to make it relevant to consumers today. We helped BirdsEye to do just this and drive growth across a frozen seafood portfolio that was showing few signs of growth.
The business set the Captain adrift over a decade ago in favour of a 'brand first' masterbrand strategy, a strategy that simply didn't work or build an emotional connection. We helped to bring the Captain back to the table, helping Mums to feed their children healthy, simply made fish.
Emotional Connection
Once you have found this point of connection with your audience – reigniting the memory structure in a way that matters to today's consumer – you need to keep it simple. People are looking for quick signposts to decode when in buying mode. Over-complicate and you will lose the connection.
Yet simple is not the same as easy. For many corporate brands, it is challenging to be honest about the fact that what you meant a decade or two ago is not what you mean today, and to draw colleagues out of their comfortable zones to a place where they can remember what is genuinely meaningful in people's lives. It is far from easy.
Brands need to rediscover that meaningful connection, focus in on a single, simple message, communicate it in a way that is both visual and experiential, orchestrate intelligent conversations, play a role in people's lives, but above all else make that all important emotional connection.
Article By Richard Taylor, MD, Brandon Consultants
About Richard:
Richard is a marketer who helps businesses to deliver commercial success. He unearths meaning that brings consumers and brands closer together.
With more than 20-years of experience, he is a straight-talking Yorkshire nomad, traveling and working across Europe and the Middle East.
Richard founded Brandon in 2012 with his creative partner Abigail, helping SMEs and multi-nationals with simple effective communication that works.
Source: Brandon Consultants