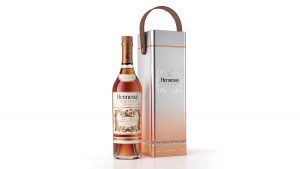 Hennessy approached Butterfly Cannon to create a limited-edition design for their iconic V.S.O.P Privilège expression that would celebrate the blend's 200th anniversary; the moment when, in 1818 the future King George IV of England received a specially commissioned "tierçon cask of excellent quality old pale" from James Hennessy. A moment that marked the birth of a new style of Cognac that would lead to the creation of the now universally recognised "Very Superior Old Pale" Cognac designation by Hennessy.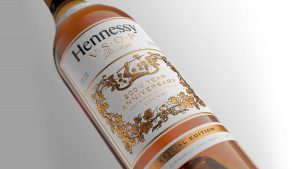 Inspired by the fact that when you open a bottle of Hennessy V.S.O.P Privilège today, you are experiencing the same perfectly balanced spirit that was created 200 years ago, Butterfly Cannon set out to create a design that enabled consumers to experience the spirit of that very first special delivery. A precious piece of history transported to the present in a resolutely contemporary capsule for future generations to enjoy.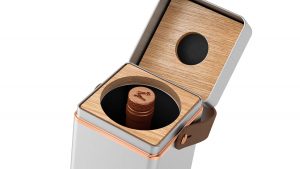 The distinctive, elongated bottle, with elegantly sloping shoulders is inspired by the original charentaise carafe that housed the liquid, with a heavyweight base and oversized punt detail. The label format is inspired by original designs found in the brand archive, printed on a subtly textured uncoated craft paper, with Hennessy's iconic vine leaf motif executed using an antique bronzing technique, in a rich, coppery gold to compliment the characteristic red hue of the Hennessy V.S.O.P Privilège liquid.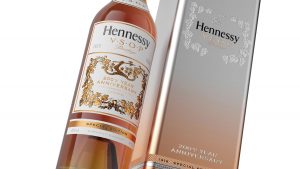 The brushed aluminum outer capsule looks to the future with clean, crisp lines, offset by copper detailing that harks back to the traditional alembic stills used to distill the many different eaux-de-vies that make up the final blend, with the lid bearing engraved words excerpted from the future King George IV's original request for a "very old superior" Cognac.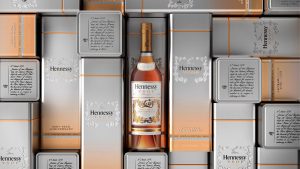 The capsules handle is a strip of natural fine grained leather that recalls the aprons worn by the artisan coopers who craft the oak casks used to age the spirit, whilst inside, this authenticity is further reinforced by the bottle being held in place by a frame of real oak wood.
The timeless, forward-facing design of the 200th Anniversary pack and campaign has been an immediate success, with the Limited-Edition pack completely sold out.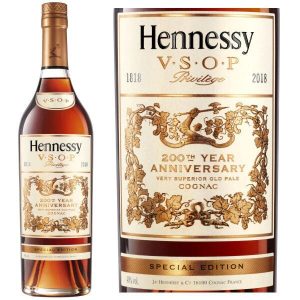 Arron Egan, Creative Director at Butterfly Cannon comments: "To commemorate such a momentous occasion, we knew that this could be no ordinary piece of packaging. By delving into the Hennessy archives for the all-important details that allow us to get to the heart of the brand story and then re-interpreting these through a contemporary design aesthetic, the team have created a design that speaks to both the past and future of Hennessy V.S.O.P Privilège."
Philippe Stadnik, Global Group Marketing Manager for Hennessy adds: "Butterfly Cannon's design weaves together modern design components with elements that pay homage to Hennessy V.S.O.P Privilège's past and emphasises Hennessy's ethos of Crafting Our Future Since 1765."
Source: Butterfly Cannon