Cadbury has unveiled a new £3million marketing campaign around its number one singles bar, Cadbury Twirl. The campaign by VCCP, represents a completely new direction for the brand, it aims to build a more emotional connection with the brand and celebrates the uniqueness of the product.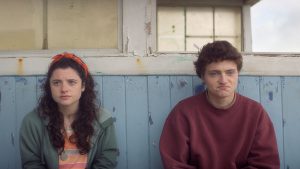 The new creative draws attention to those quiet moments of reflection and snapshots of real life where the mind wanders and we ponder some of life's most unanswered questions. Set against the hustle and bustle of a busy British summer, two friends, Myles and Sarah, take a few minutes out of their day and start to think about some of life's biggest conundrums, one of which is: 'What makes it so Twirly?' as the characters eat a Cadbury Twirl.
With answers ranging from chocolate wizardry, to being made by the same people who made crop circles, the new creative aims to bring in a new younger shopper (16-25) as well as retaining the core singles audience (25-44.)
The question 'What makes it so Twirly' is explored through a campaign celebrating the distinctive curls, twirls and swirls of a Cadbury Twirl through TV, VOD, Social, Digital and content partnerships across an 11 week campaign, where fans will be immersed into the world of Myles and Sarah and truly celebrate the uniqueness of a Cadbury Twirl.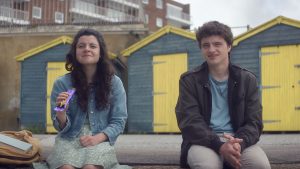 Richard Weisinger, Senior Brand Manager for Cadbury Singles said "This year we are going in a new direction with our campaign for Cadbury Twirl. Our ambition is to encourage our fans to take some time out, let their mind wander and ponder those lifelong questions; like 'who makes crops circles?' or 'what makes a Twirl so twirly?' We want to get the nation talking about Cadbury Twirl and asking themselves who makes them? How? Where? And why is it such a secret! And in turn we hope our fans remember just what it is about Cadbury Twirl that makes them love it so much."
Darren Bailes, Executive Creative Director, VCCP said "We are really proud of this work…the next step on our Cadbury journey. It's so unusual, so simple and so charming, all at once."
The Cadbury Twirl campaign will kick off on 16th July for a total of 11 weeks.
Source: VCCP