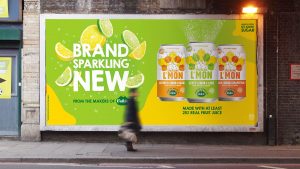 Creative agency Impero has been briefed by Danone Waters UK & Ireland to create a national out-of-home (OOH) advertising campaign for its new brand L'mon, from the makers of Volvic, a zesty range of sparkling drinks, produced in the UK.
Launching end of July, Impero was tasked to deliver an engaging and disruptive OOH campaign to build awareness and drive trial for the new brand. The agency wanted to create standout for L'mon and therefore devised a grassroots campaign that employs a flyposting-style strategy to deliver real impact.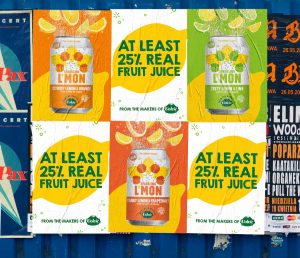 Using both static and digital OOH, the campaign will focus on shop proximity to ensure the highest conversion and purchase moments, making it impossible for passers-by to ignore.
Campaign rollout:
Roadside: 6 sheets and 48 sheets to drive high reach and frequency.
Highstreet: dynamic digital screens, to amplify impact and relevance and, to drive higher recall and engagement.
Flyposting takeover: 96, 24, 16 and 4 sheets to drive impact and standout.
WHSmith window wrap at Waterloo Station, to drive awareness and support for the product launch.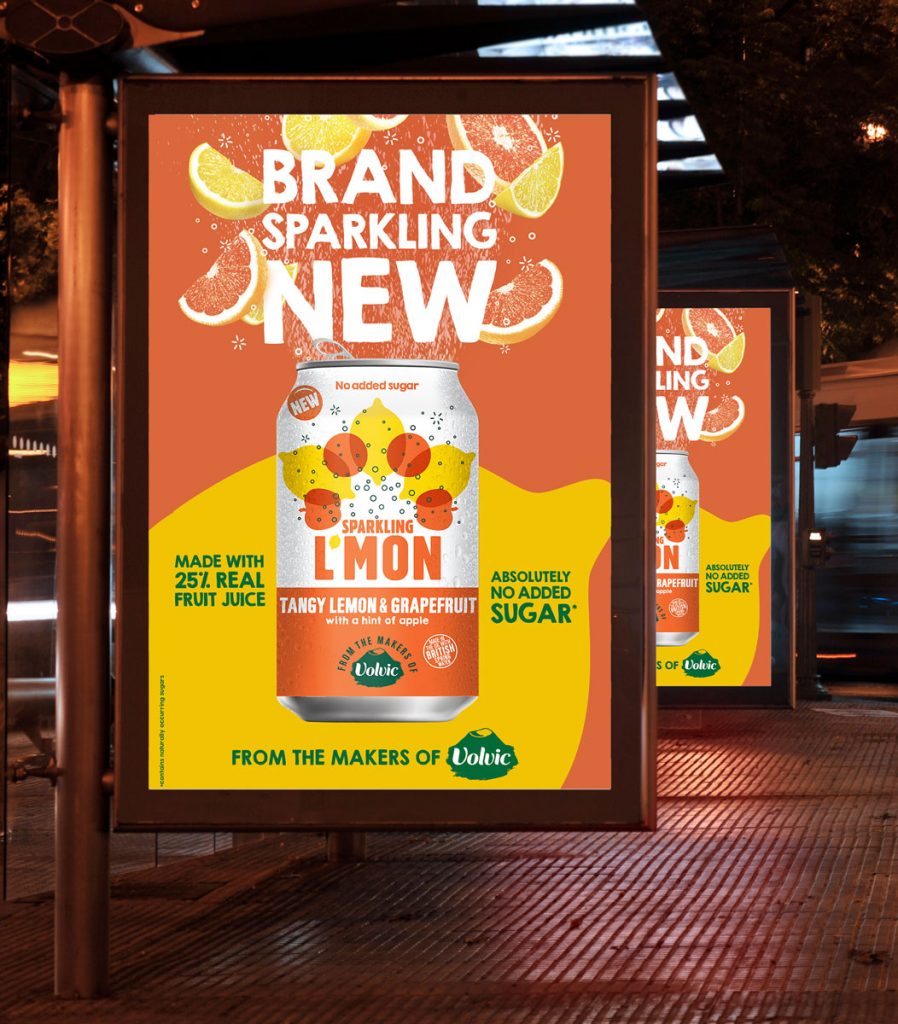 Speaking about the work, Michael Scantlebury, Impero's Creative Director & Founder said: "We were very excited to start working with the L'mon team at Danone Waters. A new brand launch is a great creative challenge because you have to deliver a creative that will have the most impact and engage people who have never seen the product before. That's a tough gig, but in our usual style, we devised a high impact campaign that frames the brand and product for an urban audience."
L'mon: In a growing fizzy drink market, each 330ml can of L'mon packs in all the taste of a traditional fizzy drink, without any artificials. Available in three delicious flavours – Lemon & Orange, Lemon & Lime and Lemon & Grapefruit – the recipes use only naturally sourced ingredients, with no added sugar and no artificial colours, flavours or preservatives.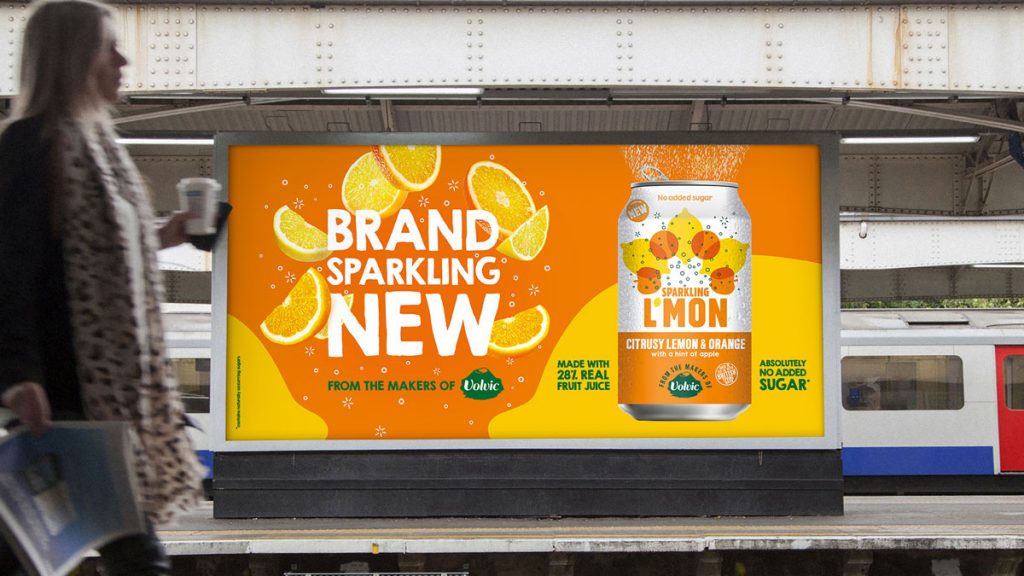 Source: Impero