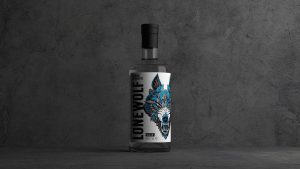 Manchester creative agency, LOVE, has unveiled its first packaging design for BrewDog since signing its innovative equity partnership deal with the brand earlier in 2019.
The partnership sees LOVE acknowledging the fast-moving, start-up nature of BrewDog by taking equity in return for reducing agency fees on all design work across the brand's spirit business – BrewDog Distilling Co.
The first product to launch under this umbrella is a rebrand of their existing gin brand, LoneWolf.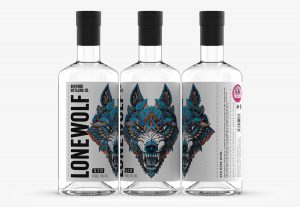 In a crowded category, it was felt there was room for a gin big on attitude, reflecting both the heavy, uncompromising juniper profile of the liquid and BrewDog's renowned punk attitude. LOVE were briefed to bring some bite back to a category which has undergone a proliferation of "delicate botanicals and floral language".
BrewDog needed a pack design for LoneWolf which demands attention, improving stand out power on shelf and within busy bar environments, leveraging the attitude and aesthetic of the parent brand to drive growth and overt the risk of being de-listed by major retailers.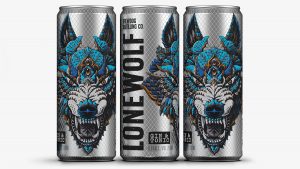 According to LOVE, "it was only the aesthetic of LoneWolf doing the product a disservice". The spirit itself is made up using the finest quality ingredients, with true craftsmanship at the core.
Capturing the iconic BrewDog attitude, LOVE brought LoneWolf to life through a fierce new illustration, inspired by the wolf artwork already present in BrewDog's own distilling room.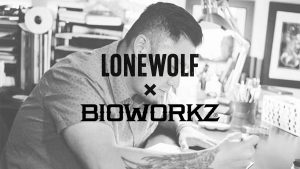 LOVE worked with Californian based artist Bioworkz to create an intricately crafted, attention grabbing wolf's head design for maximum shelf and back bar stand-out. His unique style borrows from the world of steam punk, creating unique and ornate animal forms that are often used for tattoo designs and gig posters.
LOVE Founder & Executive Creative Director David Palmer commented: "BrewDog have this amazing giant wolf's head fixed to the wall behind their spirits stills. We saw an opportunity to echo that on pack, a snarling entrant into a category becoming increasingly floral and pretty. The wolf's head combined with bold typography and a pointy descriptor line 'gin with bite' completes the overhaul, creating something that is both unmistakably gin and unmistakably BrewDog."
BrewDog Managing Director, David Gates said: "I couldn't be happier with the fresh new identity of LoneWolf and the creative partnership found in LOVE. The agency really understood our vision which is why the end result is a design both parties are immensely proud of. The wolf design, originally found on the wall in our distilling room, has been brought to life in a way sure to disrupt the market and rattle the status quo."
For both LOVE and BrewDog, this is just the start. LOVE are working hard on the rest of the portfolio, which will include a rum, whisky and vodka product coming to supermarket shelves later in 2019.
Source: LOVE