McDonald's is launching the return of its popular Monopoly promotion from March 21 with two commercials – one featuring a rebel cop, the other a superhero – leading a new advertising campaign about the millions of chances to win, created by Leo Burnett London.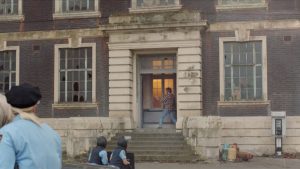 In this campaign, McDonald's aim to tackle believability head on. With millions of chances to win at Monopoly, it feels pretty likely so we compared that feeling to other likely scenarios.
The films start with a McDonald's customer getting an instant win, then they change scene to bring to life the high changes of winning.
"Winning feels as likely as …" the voice-over begins, before an action movie rebel cop arriving at a stake out laughs in the face of danger and goes in to a besieged building alone to save the day – a scenario that occurs often in Hollywood movies.
In 'Superhero', winning feels as likely as another familiar Hollywood trope: "a superhero's love interest in a Hollywood movie being totally fooled by the simplest of disguises".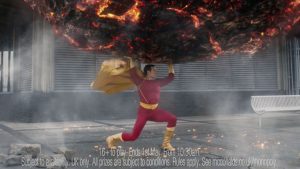 The two ads, each in a 30-second format and 20-second cut-down, are part of a multimedia campaign spanning TV, press, radio, OOH and DOOH running for six weeks across the UK.
The campaign kicks off with a teaser animation sequence running across TV and VOD showing some of the many prizes on offer. As well as the two lead commercials, two radio ads present two further very likely scenarios: a guitar solo in an 80s rock song and a talent show judge making an expected comment.
For DOOH, McDonald's will use real-time data such as date, weather and prize totals to showcase the chance of winning.
Dan McCormack, Creative Director at Leo Burnet said: "A cracking little campaign which embodies the playful spirit of the Monopoly promotion at McDonald's. This campaign construct allows us to be relevant in any media – playing on the clichés which feel most appropriate to the ad's placement. Much like Monopoly at McDonald's, this campaign is a gift that will keep on giving."
The Monopoly promotional competition was first launched by McDonald's in partnership with toymaker Hasbro, owner of Monopoly, in the US in 1987 and has since been used worldwide.
Players collect stickers on selected menu items and have four ways to win. Monopoly 2018 runs at McDonald's from March 21 to May 1 2018.
Source: Leo Burnett London