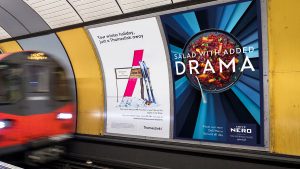 Premium independent coffee house, Caffè Nero, has unveiled its biggest ever advertising campaign to support the launch of its new artisan food menu, which aims to transform coffee shop food across the market.
Developed by independent creative agency isobel, the advertising campaign brings to life the vibrant new menu, the biggest food transformation in Caffè Nero's 22-year history. It aims to elevate 'every day' eating occasions with a breadth of superior dishes, which inject colour, variety and flavour to transform food across the coffee shop sector.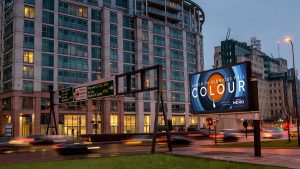 The 'Nero Deli' offers a selection of fresh and healthy options made using the highest quality Italian-sourced ingredients and exciting flavours alongside a tempting selection of sweet treats. The new menu continues to strengthen the premium nature of the brand with the food quality mirroring the premium quality award-winning, handcrafted coffee, and supports growing customer demand for more inspiring, relevant and healthier food options.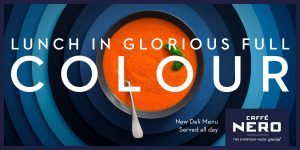 The campaign comprises outdoor, print, digital, social and direct mail, and launches on Monday 23rd September. It invites consumers to make 'the everyday special' by showcasing some of the 14 new freshly prepared products, served both hot and cold, from colourful salad bowls to artisanal sausage rolls, gourmet deli sandwiches and tempting sweet treats.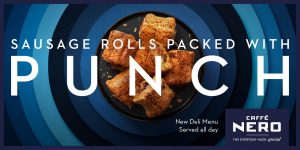 To produce the work, isobel teamed up with photographer Niklas Alm to create a campaign as crafted as the new food itself. The 4 backdrops were designed and built specifically to hero Caffè Nero's transformational new food menu.
Rob Fletcher, Creative Partner at isobel states: "Caffé Nero's well-deserved moment in the sun is here. It's the high street's premium coffee and food offering and outshines its competition on every level. The advertising reflects the dynamic, exciting and quality food proposition and establishes Caffè Nero's superior position, in a bold striking way."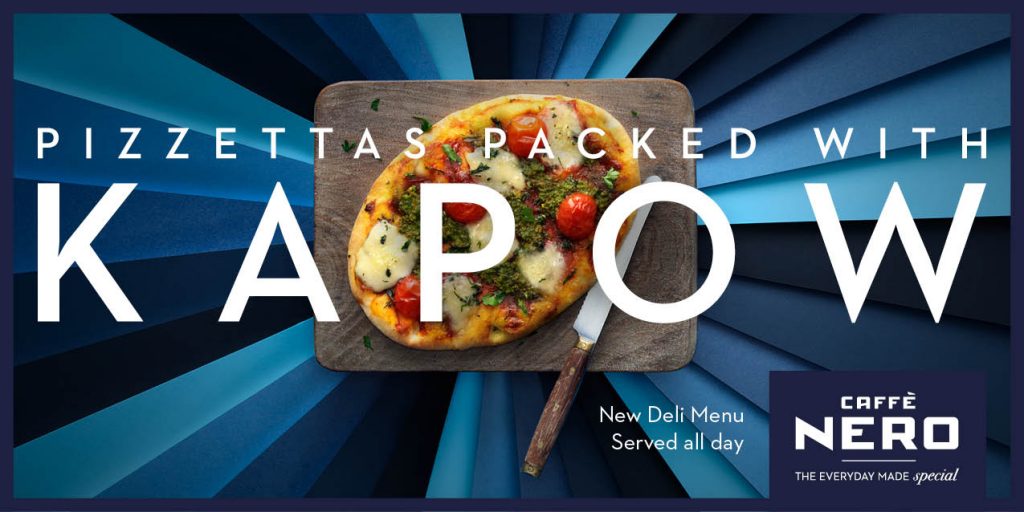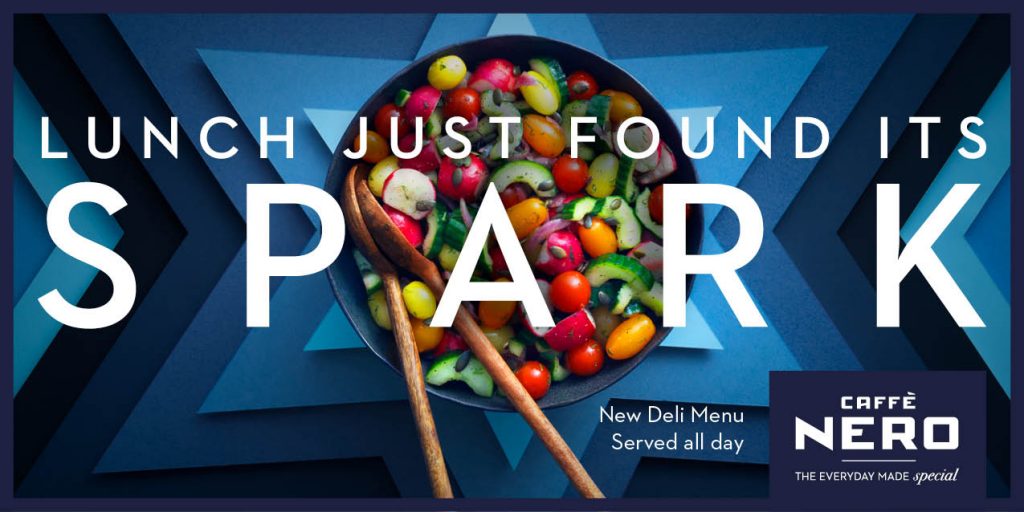 Marcus Denison-Smith, Marketing Director at Caffè Nero commented: "The transformation of our food offer has been a year in the making, and it's been fantastic to see our customers reaction to the range in store. So now it's time to tell those who have yet to discover the Caffe Nero difference, with this highly impactful campaign which might disrupt what people expect in a coffee shop offer."
Source: isobel