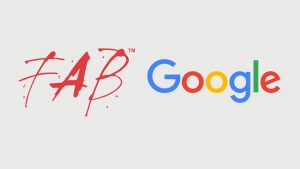 The FAB Awards — International Food and Beverage Creative and Effectiveness Awards — is pleased to announce the continuation of their partnership with Google UK Ltd for the fifth consecutive year.
Now in their 21st year, FAB is one of the only Awards program focused entirely on work done for Food And Beverage brands. It recognises the critical contribution that outstanding creative work makes to building brands, it identifies and rewards the leading practitioners from all over the globe, and it acknowledges their contribution to their Clients and their Agencies.
The Awards have taken entries from many Clients, every leading Agency Network, Design Consultancies and many important Challenger Agencies from over 60 countries around the world.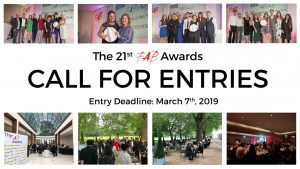 The deadline for entry submissions for The 21st FAB Awards is March 7th, with judging set to commence in April. Keeping in line with tradition, The Awards will culminate in a grand ceremony at London's exclusive Hurlingham Club on May 22nd, 2019.
As part of their partnership Google will once again sponsor the 'Agency of the Year' and 'Brand of the Year' Awards, which were won by BBDO New York and Mars, Incorporated respectively, last year.
Major winners from 2018's Awards included the likes of: BBDO, Design Bridge, Turner Duckworth, B&B Studio, Cossette Canada, CADA Design, JWT London, Leo Burnett London, Happiness – FCB Belgium, Magpie Studio, Mystery Design, Design LSM, Taxi Studio, VCCP, Mars, Burger King, Fortnum & Mason, Cadbury's, Kit Kat, McDonald's, Nestle, Carlsberg, Coca Cola, Heineken, Kellogg's, Pepsi and Sainsbury's.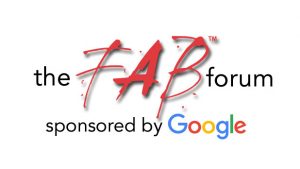 Google will also again act as co-host of The FAB Forum, which is the invite-only event that brings together brands, creatives, media and tech to shine a light on thought leadership and innovation from the Food & Beverage industry.
However, this year it will be held a day before The FAB Awards on May 21st, 2019, so as to bring a more in-depth and 'meaty' offering to the attendees of both the events.
At last year's Forum, attendees heard keynote speeches from key industry personnel such as: Leo Hadden (BrandOpus), Uttara Masting (jkr), Sohel Aziz (Accenture Interactive), Harry Walker and Naomi Ordynans (Google), Lorna Kimberley (Mizkan Euro Ltd.), Kate Hollowood (Contagious), Derek Johnston (Family (and friends)), Neil Stewart (Dairy Crest), Shami Radia (Eat Grub), Spencer Buck (Taxi Studio) and Nils Leonard (Uncommon London).
Source: The FAB Awards