J₂O, the iconic adult soft drink made by Britvic, is on a mission to help people make the most of any social occasion in its latest, multi-million-pound campaign by VCCP, with the help of a colourful cockney alpaca named Mojo.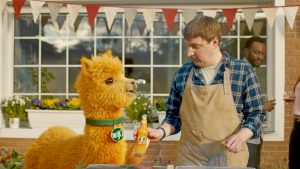 As the friendly new face of J2O and J2O Spritz, Mojo will feature at the heart of the campaign as he encourages people to seize the moment with his pearls of wisdom and a bottle of J2O.
Hitting TV screens from the 25th May, we see Mojo giving a motivational speech to a hapless barbecue host, encouraging him to dream big and master the grill with the help of J₂O's vibrant flavours.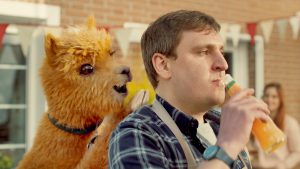 Annabelle Cordelli, Brand Director for Adult Socialising at Britvic said: "We all have a fun-loving, social side – sometimes we just need someone or something to help bring it out. Mojo's cheeky one-liners and fun-loving attitude will resonate with our audience, reminding consumers why J₂O is at the heart of key social moments at any time of day and at any time of year."
Mark Orbine, Executive Creative Director at VCCP Blue added: "We wanted to bring to life the fun and fruity flavour of J₂O and its enlivening effect on social occasions. What better way than a colourful cockney alpaca doling out mojo-boosting pearls of wisdom to Britain's socialisers?"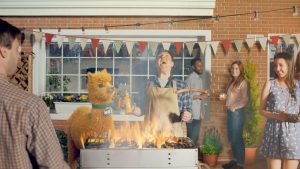 VCCP won the Britvic adult brands account after a competitive four-way pitch last year. This J₂O creative is the first in a series of spots featuring Mojo the alpaca launching on 25th May and running until the end of August. This includes a new TV advertising creative, comprising 30 and 10 second edits, that will feature on mainstream channels nationwide.
The campaign will be further supported with outdoor advertising which will run alongside the TV campaign for two weeks from 21st May. Produced at Passion Animation Studios the spot was directed by Tim Hope.
Source: VCCP