As far as the Brazilian beer brand, Skol, was concerned, there was lots of support for Iceland on June 17. Despite being the country with the smallest population to enter the competition, the beer brand launched a campaign for Brazilians to increase their number of supporters.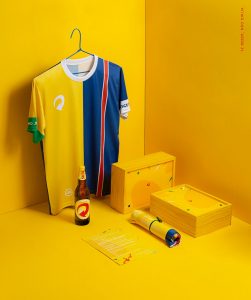 There are many reasons for this support. Brazil and Iceland are the two roundest nations on the planet, since they are famously optimistic, progressive and happy. However, more than that, the two countries have another special connection, a word that translates the strong rapport that exists between them: "SKÁL", which in Brazil is pronounced "SKOL". That's right, the word that Icelanders use to toast is the same word Brazilians use to ask for the top-selling beer in Brazil. A nice coincidence, isn't it?
Now, they who have always asked for a Skol, will get it. The brand promised to give free Skol to the Icelanders. But with one small condition: that they beat Argentina.
Created by F/Nazca Saatchi & Saatchi, the campaign has crossed the Atlantic to bring the fans together with billboards and newspaper ads in Iceland. And now a digital campaign is being aired.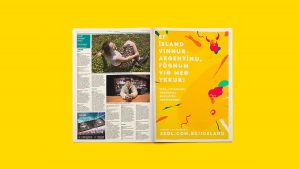 Maria Fernanda Albuquerque, marketing director at SKOL, celebrates: "It was a happy coincidence for us to be able to share with debutants Iceland such important characteristics for the brand. And this way we can participate in the topic of the moment in a truly authentic manner for Skol".
While Iceland weren't able to beat the Argentinians, they didn't come away with a hard fought and well deserved draw.
Source: F/Nazca Saatchi & Saatchi