Whole Earth, a leading peanut butter brand in the UK, has launched a new integrated advertising campaign to promote the different ways in which people can enjoy eating peanut butter.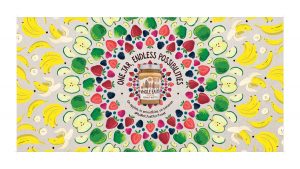 The campaign has been created by independent creative agency isobel, and comprises outdoor, digital and social. Whole Earth appointed isobel as their lead creative and social agency at the end of 2018.
Whole Earth realised that many people were eating peanut butter in very limited ways – just on toast, for example, as they have done since childhood. Peanut butter has also fallen off many people's radars due to bread going out of fashion.
isobel's 'One jar, endless possibilities' campaign seeks to open people's eyes to peanut butter's versatility by suggesting they try it on apples, in smoothies or on bananas, with an eye-catching kaleidoscope design highlighting the suggested food pairings.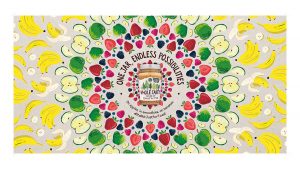 The campaign heroes Whole Earth's bestsellers – Crunchy and Smooth – as well as raising awareness of the new Dark Roast variant.
Bryan Martins, Marketing Director at Wessanen UK (brand owner for Whole Earth), comments: "Our vibrant and visually arresting campaign strives to capture people's attention on their daily commutes when they have more time to think about meal and snack preparation. We think the campaign beautifully captures the brand's personality and are confident it will make people think differently about peanut butter."
Source: isobel