Britvic-owned Robinsons Fruit Shoot released their latest 'It's my thing' campaign advert celebrating the magical moments when children find their passions, while supporting them with the perfect drink to sustain them on their adventures; Fruit Shoot.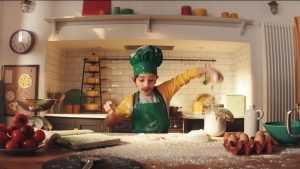 The hero 30" TV advert by Saatchi & Saatchi London, follows three children lost in the joyous pursuit of their respective hobbies. In the striking and inimitable style of award-winning directors Tania Verduzco and Adrian Pérez, commonly known as Los Pérez, we join kids doing 'their thing' all across town; from mastering flawless kick ups, to getting lost in the rhythm of a drum set, to living the artistic life of a chef or painter, these are children who know what they love, and do it with gusto.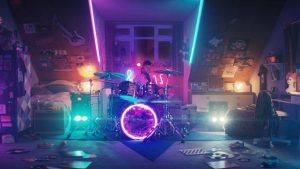 The ad is set to the fast paced, energetic soundtrack of upcoming band, Layup. With the band garnering over half a million streams on Spotify, Layup's new song "Want it all" is the perfect soundtrack for kids who let nothing stop their thirst for life or from doing what they love, when they want to.
The campaign will lead with a 30" TV spot, as well as a 20" cut down and will run on TV and online from 26th March across the UK, France and the Republic of Ireland. The UK TV spot will promote the Fruit Shoot range while French and Irish versions will showcase the main Fruit Shoot product.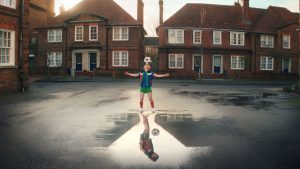 With 85% of parents thinking adventure should be an important part of kids' lives, Fruit Shoot offers parents a trustworthy, no added sugar, vitamin filled drink to give their kids, to ensure they stay healthy and hydrated throughout the day, and well equipped to always put their all into doing their thing.
Ash Tailor, Global Category Director for Kids Drinks said: "We're passionate about inspiring kids' to find their passion, whatever that may be! It's this purpose that drives the Fruit Shoot team to create our delicious range of drinks and constantly think of new ideas that will meet the needs of kids whatever their 'thing'. This latest advert brings our team's passion and brand purpose to life through our range of products, and we can't wait to see it go live."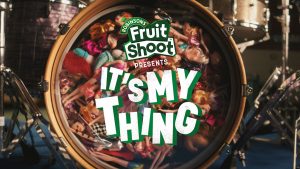 Kate Stanners added "The brilliant thing about kids is that when they get really really into something, it becomes their thing, and they pursue it with passion and inhibition, and we support that wholeheartedly."
It is an exciting year for Fruit Shoot, having started 2018 with an exciting new look and semi translucent bottles for Core Fruit Shoot range. The brand launched new Fruit Shoot Juiced earlier this year; a delicious blend of 50% fruit and 50% water, all 100% naturally sourced and school compliant so perfect for kids' lunch boxes. The most recent addition to the brand includes a new Sparkling range for Fruit Shoot Hydro which has launched as an exclusive in Tesco.
Source: Saatchi & Saatchi London