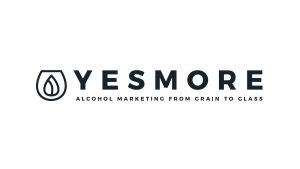 YesMore is a young alcohol marketing company based in London and New York. Although only a year old, founded in 2017 by Dan Hooper and Tom Harvey, the marketing firm has already worked with major spirits companies, brewers, and bar chains, such as Grey Goose, Crumbs Brewing, and Be At One Cocktail Bar.  
Both Dan Hooper and Tom Harvey, have been passionate about alcohol since they were young. "We've both grown up with a passion for drinks. Not the getting drunk on the weekends part, but the bit about it's artisanal and chef mastery," revealed Harvey.
Since their teen years, both have made wine with their fathers— individually. Later they met at Solent University, where they both studied advertising and talked about opening their own marketing company.
"We basically became creative partners in the traditional advertising sense, a team," recalled Harvey. "It was almost ten years of Dan and I going: 'oh if we start an agency we should do this and we'll do it like that', and actually we would share notes with each other while working in different countries and different companies."
Both Hooper and Harvey went to work for other major brands before creating YesMore. The agency takes a holistic view to creating marketing campaigns that drive results. They start with what their clients need to achieve and develop a strategic and creative solution, whatever the marketing channel. Then their expert teams can deliver Brand Design, Websites, Social Media, Image & Video Content, Events, Email Marketing and Print Design.
YesMore describes itself as being a company of "problem solvers." They work carefully and individually with each of their customers to achieve their goals, whether it is to raise awareness of their brand, maintain customer loyalty, increase sales, or rebrand, YesMore claims to be flexible, and creative to find the best approach for each client. 
The alcohol marketer follows its unique tagline, "Alcohol Marketing from Grain to Glass." YesMore prides itself of working with alcohol companies through the whole process of alcohol making, from raw material suppliers all the way to vendors, and everything in between.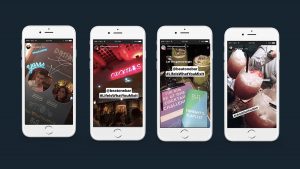 Be At One Cocktail Bar was their first client, and one of Harvey's favourite project to date is when they turn the Bar's own bartenders into influencers for a new menu launch. 
"If you think about it, bartenders are some of the best influencers. Be At One have over 400 staff members across the UK and we thought why not tap that resource. To launch the bar's new cocktail menu we asked them write their own copy and post it at 5pm on launch date," Harvey recalled.
Further to that, YesMore also helped Be At One create an event using more conventional social media influencers and their vast fan following.
"We created questions and tasks that would be 'instagramable' like we would tell them, you've got one minute to create a cocktail, go. Then we would give them one point if it tasted good, one point for a good name, and another ten points if they posted it on social media and got the most likes at the end of the evening. It's really all about creating social engagement," Harvey said.
While deciding to combine their passion for alcohol and their advertising expertise, they also decided on a very important mission. The co-founders believe that alcohol abuse is a vice used to cope with poor mental health and want to do as much as they can in the workplace to encourage mental health.
"It is important to disassociate stress relief with alcohol consumption. There is nothing wrong in wanting a glass of wine after a hard day at work, but we need to stop positioning that glass of wine as an effective stress reliever. Every advertiser in this sector should be thinking 'what if a vulnerable person is reading this'. They have the power to do more and they will only do it with pressure. Part of our five year mission is to work with the relevant authorities to be able to create that pressure," stated Harvey.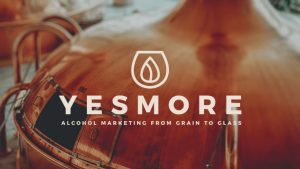 "Also in that five years period, we'd like to be an entirely stress free environment. That means empowering our team to work when and where they're most productive. We each work on an entirely flexible and remote working model, constantly connected with comms technology. It's proven to be more productive, efficient and gains better results for our clients. Everyone's a winner!"
And looking to the future, YesMore expect to take their business into more avenues, than just alcohol marketing.
"We'd like to create our own brand. We've got a few ideas, none of which we can reveal, but they range from a new piece of technology, which will make things more efficient, better, or it could be a brand or a subscription service, or it could be something completely different!"
Article by Sofia Martinez Novoa, FAB News